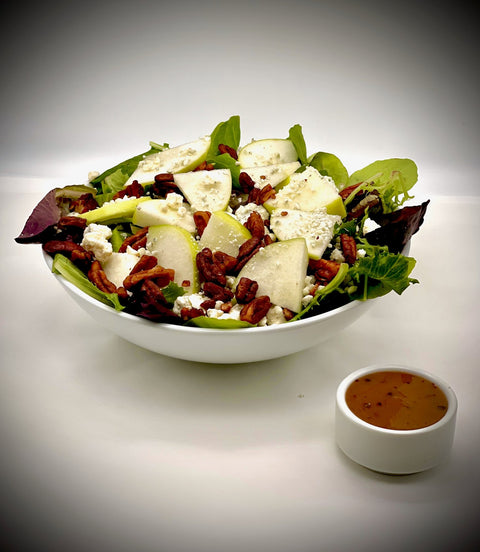 Apple Gorgonzola Salad
Tantalize your taste buds with thinly sliced Granny Smith apples, candied pecans, rich Gorgonzola cheese, fresh mixed greens and a savory balsamic dressing, crafted in-house with the utmost care!
 🍔 Cravingly delicious menu items, 🌙 late-night munchies,  🍷 top-quality alcohol and market for groceries - We are the 'One Stop Shop' for all your needs.
Look no further than Pink Dot.
Why wait? Let us deliver it all straight to your door. Don't miss out on the ultimate convenience and flavor explosion. Order now and experience the legendary Pink Dot difference! 
$12.00