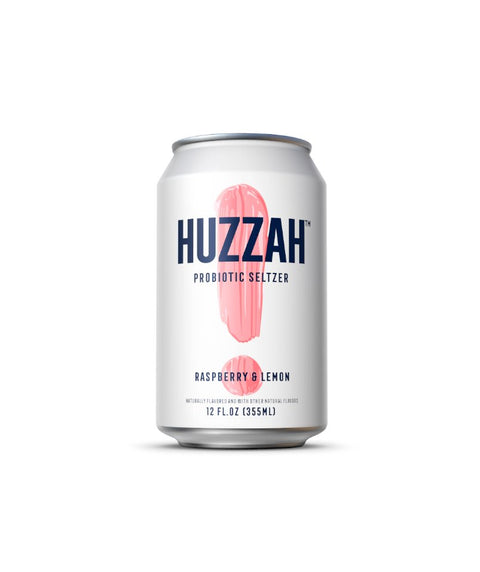 HUZZAH - Raspberry & Lemon
SHAKE UP YOUR LUNCH BREAK WITH ZINGY RASPBERRY & SPARKS OF CITRUS. THIS TASTY PROBIOTIC SELTZER CONTAINS ZERO SUGAR AND ONLY 5 CALORIES WITH ADDED PROBIOTICS TO SUPPORT GUT HEALTH. 
- Full Flavor Seltzer
- With Added Probiotics
- Low in Sugar
Ingredients: Carbonated water, organic fermented black tea extract, organic cane sugar, organic natural flavors, organic green tea, organic lemon juice concentrate, organic fruit and vegetable juice for color, live probiotic (Bacilus Coagulans), organic stevia extract, organic ginger root. 
Contains: The live probiotic culture Bacilus Coagulans (1 billion CFU's at time of manufacture) and less than 0.5% alcohol due to natural fermentation.
$2.49