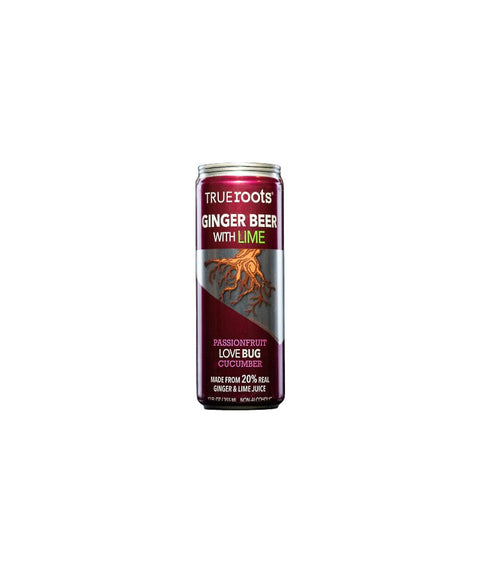 True Roots Lovebug Ginger Beer with Lime Cucumber Passionfruit
BREWED USING ONLY NATURAL INGREDIENTS, OUR BEVERAGES ARE
DELICIOUS AND PERFECTLY BALANCED. ENJOY THEM STRAIGHT UP AS
A HEALTHY SPARKLING DRINK OR MIXED IN YOUR FAVORITE SPIRIT AND
CREATE YOUR OWN SIGNATURE COCKTAIL. MADE FROM REAL JUICE
AND ORGANIC SUGAR WITH NO PRESERVATIVES.
$2.99