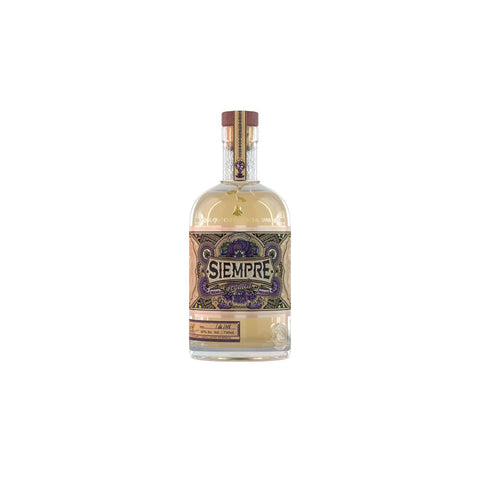 Siempre Tequila Reposado
This beautifully aged spirit boasts notes of oak, fruity undertones, honey and vanilla underpinned by cooked agave. There is a smooth harmony on the palate, not unlike what shows in some very fine bourbons.
​Our reposado is very special expression, made using brand new American oak barrels, extra-anejo tequila and a hint of natural aguamiel, you'll be sure to enjoy.
$42.99