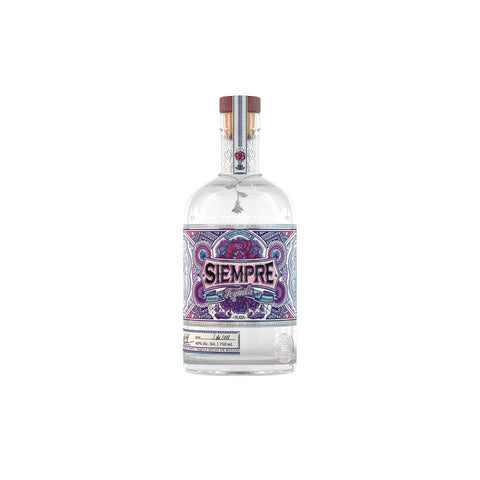 Siempre Tequila Blanco
Crystal clear in appearance. Complex aromas and flavors of spice, herb, pepper, sea salt, citrus with candied, floral notes, caramel, and sweet fruit hints. Exceptionally smooth, naturally sweet, and made for sipping.
Plata is our purest expression, made using blue weber agave from both the highlands of Jalisco and the valley of Tequila, bringing together the best of both worlds for a perfectly balanced tasting experience.
$39.99