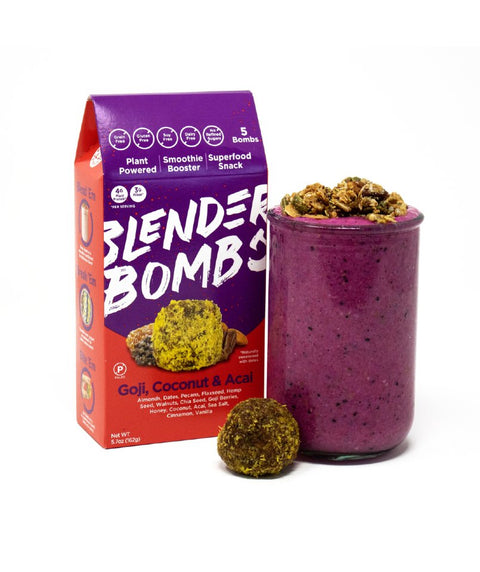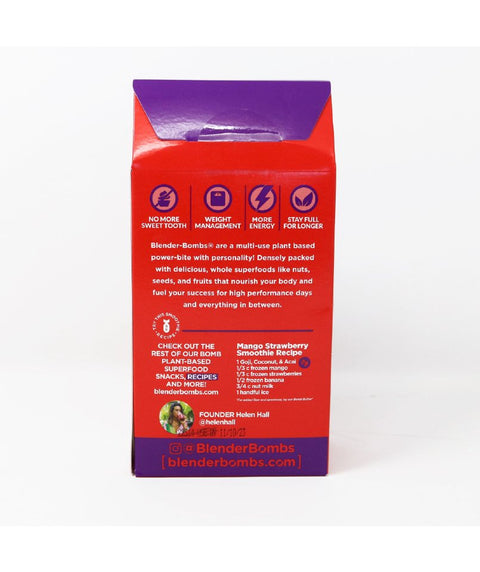 Blender Bombs: Goji, Coconut and Acai 5pk
This whole-food, smoothie booster takes your smoothie game to the next level. Packed with every essential amino acid from whole food ingredients including dates, seeds, nuts, and a little bit of honey, Blender Bombs take the hassle out of at-home smoothie making without sacrificing taste or nutrition. Just drop a bomb in your blender with your frozen fruit + veggies for a nutrient-dense smoothie that keeps you full for hours.
The Goji, Coconut and Acai Bomb is the key ingredient to your fruity smoothie. Think piña colada on a Bohemian beach - that's right, our smoothie boosters can transport you to the islands.
$13.99