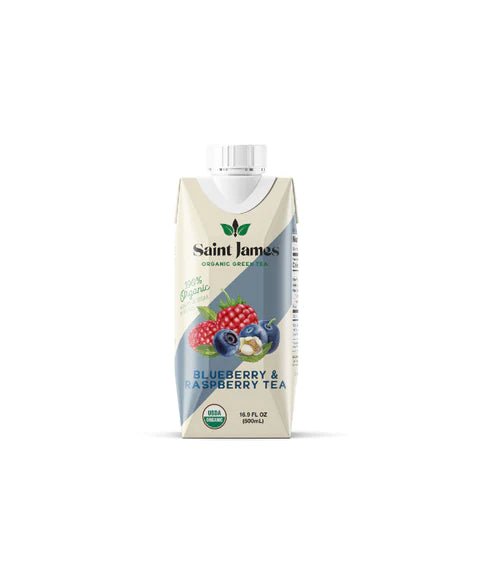 Blueberry Raspberry Saint James Tea
Saint James Tea is a flavor-packed organic beverage option dedicated to minimal environmental impact. Equal parts refreshing and uplifting.
By using Tetra Paks created with low carbon materials and made of 70% paper from responsibly-managed forests, Saint James puts the planet first. Our packaging also eliminates exposure to air and light, which gives our preservative-free tea a shelf life of up to 24 months while still keeping it as fresh as possible.

$2.99