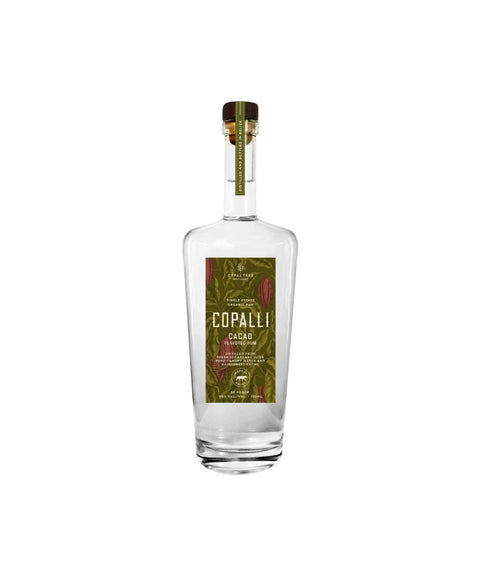 Copalli Organic Cacao Rum
We take our delicious Copalli white rum, place it into a tank to rest with roasted, 100% organic cacao nibs grown on the neighboring Copal Tree Farm. Over several weeks, the cacao nibs infuse a rich chocolate flavor and aroma into the rum, which is then redistilled to create a smooth finished premium product that is delicious on the rocks or for your favorite rum cocktail recipes.
Tasting Notes
Nose : Distinctive cacao
Taste : Like Belizean chocolate, the taste is of berries and a rich, balanced coco flavor. It has a long and creamy finish that's unlike anything else on the market.
$33.99