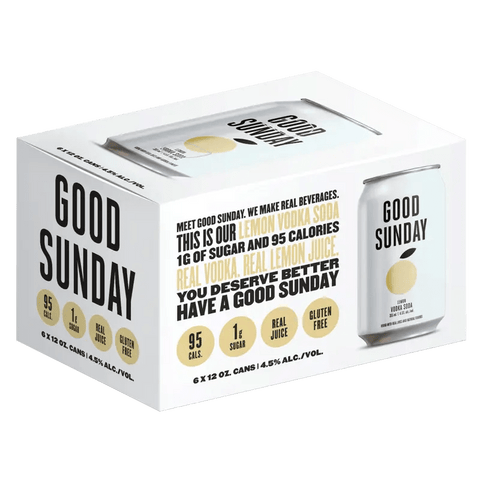 Good Sunday Lemon Vodka Soda
Lemon you say...sounds boring. Well, think again! Made with real vodka, real lemon juice and sparkling water, enjoy the ultimate lemon cocktail, which has 95 calories, 1g of sugar and is gluten free. You Deserve Better.
Get groceries, liquor, snacks and smokes delivered right to your door using Pink Dot's legendary delivery service!
$17.99