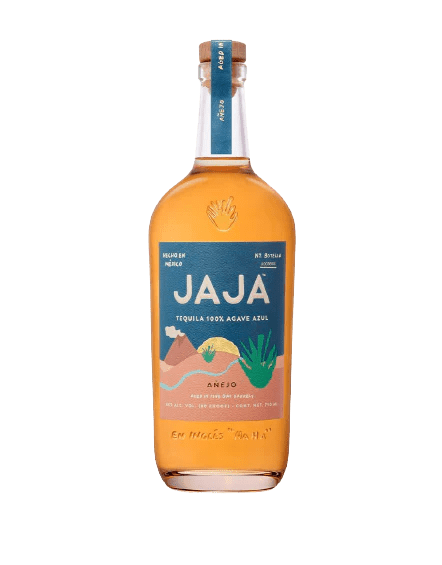 JAJA Tequila Anejo
JAJA Añejo is a small-batch, aged tequila that is crafted of 100% Agave Azul.
This tequila offers among the smoothest finishes in this category and is matured for two years in American Whiskey casks. The spirit is made of a proprietary blend of highland and lowland agave. It is is a full-bodied spirit that has no added flavors and has notes of vanilla, almond, honey and oak. It's not sweetened or put through a diffuser and offers a taste that is true to the heritage production methods.
JAJA utilizes water sourced from the nearby Tequila Volcano. This product is filtered and aerated to perfection.
Bottle Size: 750ml
$59.99