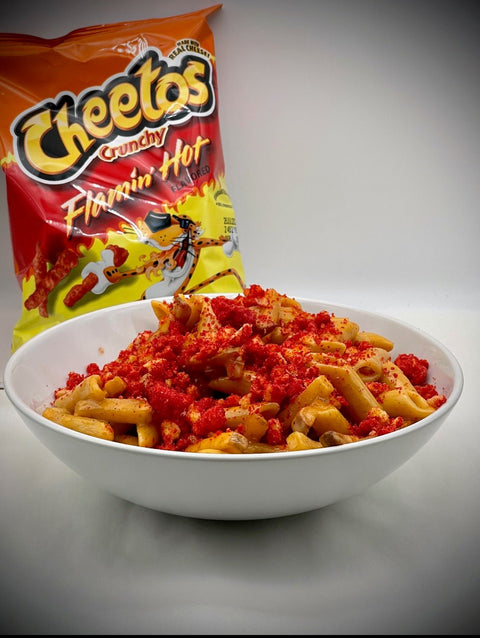 EXCLUSIVE | Flamin' Hot Chipotle Mac N' Fries
Pink Dot Exclusive by Chef Jeff (JeffThe420Chef)!  Quell your munchies with our new Flamin' Hot Chipotle Cheesy Mac and Fries.  Yep, this is the best of everything when it comes to satisfying your munchies. Creamy Chipotle mac 'n cheese 'n cheesy fries with Flamin' Hot Cheetos and topped with more Flamin' Hot Cheetos! 

 Want this delicious personal pasta delivered to you? Try it now with Pink Dot's legendary delivery service! 
$13.00