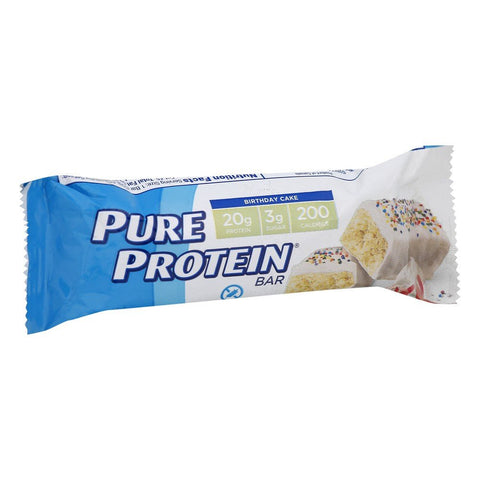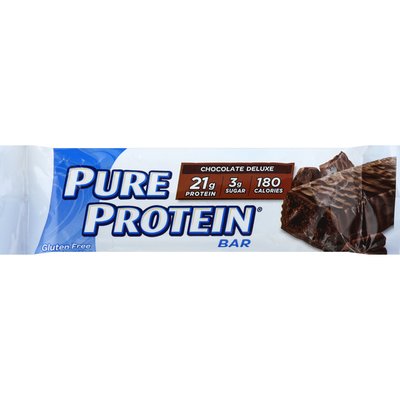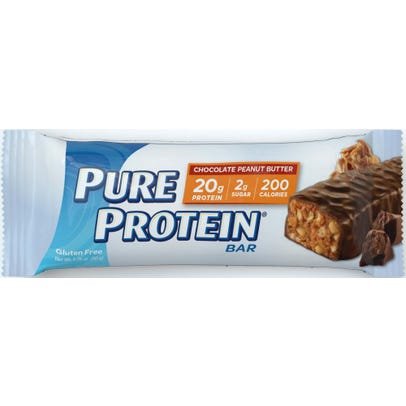 Pure Protein Bar
Bars to choose from: All Gluten Free
Birthday Cake
Delicious new flavor brought to you by Pure Protein! Pure Protein Birthday Cake bars provide high-quality protein for a convenient pre or post workout snack. With 20 grams of protein, 3 grams of sugar and 200 calories, new Pure Protein Birthday Cake bars give you a reason to celebrate!
Chocolate Deluxe
With the Pure Protein Chocolate Deluxe high protein bar, you get all the flavor of chocolate without all of the guilt. It's loaded with 21 grams of protein. This bar is a win-win for health conscious chocolate lovers alike!
Chocolate Peanut Butter
Protein never tasted so good! Pure Protein Chocolate Peanut Butter bar is delicious and has 20 grams of protein per serving. It provides quality protein and great taste that is essential to a healthy, balanced diet and important for supporting lean muscle and an active lifestyle.
$3.99